The Pacsafe Slingsafe GIII arrived on my doorstep and I thought it was a mistake. But it was really a Christmas surprise from Brooke, my editor at Her Packing List! I had so much fun checking out the features and took it to work with me every day.
There are dozens of great pockets in the front compartment and main compartment. It has clips that keep your zippers secure and is lined with mesh. It has 2 side pockets, one for my water bottle!
Amanda of A Dangerous Business has used her Pacsafe as her daypack for two different trips. Brooke also reviewed the backpack on Her Packing List.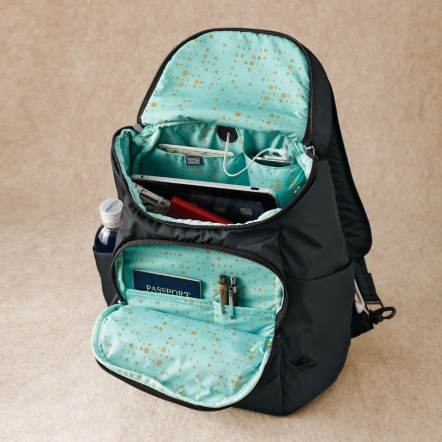 If you're still not convinced on the Pacsafe Luggage Slingsafe 300 Gii Backpack, check out the reviews on Amazon.