As someone with short hair who doesn't take the time to style it, I'm always looking for something to keep my hair out of my face. I have a number of headbands, but I was excited to check out the Cool Cat Pro, which I had seen advertised in running magazines. It has all the appeal of bandanas and headbands and lies somewhere in between. I've already found dozens of uses for it. I wore it on a hike in Kennesaw this week, using it to keep my neck warm and hair back, as well as to wipe sweat off my nose with the wicking material.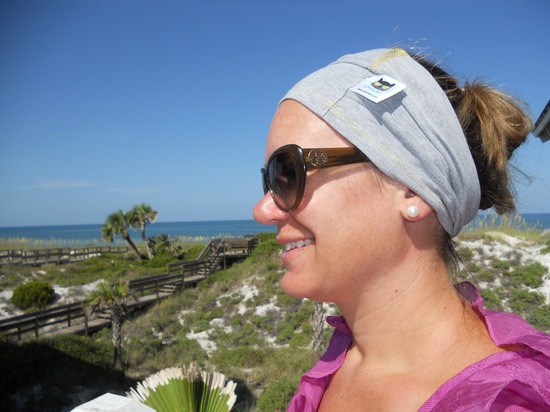 You can wear the Cool Cat Pro as a:
headband to keep your hair out of your face
neck band to keep cool on hikes
mouth covering for dusty climates
wristband to wipe off sweat
scrunchie to pull your hair back
scarf to keep you warm
eye mask on an airplane
I'm excited to wear the Cool Cat on upcoming races (Foam Fest 5K and the Cooper River Bridge Run!) as well as on upcoming travels. I'm glad to support a great Georgia-based business!
I received this item for free for review purposes from Deep Creek PR and Cool Cat Pro, but all opinions are my own.