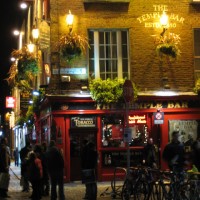 Tweet I thought this picture captured Temple Bar completely: the iconic sign, talkative people, and energy.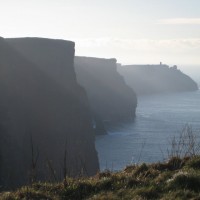 TweetDublin 1-1-09 After a rough morning, we checked out of Palmer's Lodge. We took the bus to Stansted Airport. We bought snacks to eat while we waited. It is the mid-trip lull, where you can't imagine it being any longer, but you soon regain momentum. The Ryanair flight was short and we got there by 5:00. It took [...]
About Caroline in the City
Caroline Eubanks is the blogger behind Caroline in the City and a freelance writer. This native Atlantan spent four years at university in Charleston before choosing a life of perpetual travel. After a summer volunteering in Thailand and sailing in Croatia, she made the move to spend a year in Australia.
Read more.
br>
Which City is Caroline in?
I'm back in Georgia preparing for another regional press trip and TBEX in Toronto!
Archives